We test application and set up processes from business perspective.
EthosSpace can help you with
---
We set, analyze QA processes for your organization which are equally important
Test the product as per Industry standards to meet your business objective.
Scale your digital coverage testing using the latest real-world different devices, Screen Resolutions, multiple browsers
Detailed issue reports with screenshots, steps, and screen recording
We assist to improve your SDLC practice
Our approach and service can engage and bring immediate value
Application Modernization
To sharpen digital experience, EthosSpace provides quality and coverage by adopting various QA methodologies which address business issues or opportunities in detail.
System Testing
Regression Testing
Cross Browser Testing
Exploratory Testing
Agile Testing
Usability Testing
Accessibility Testing
Release Testing
Test Case Creation
EthosSpace deliver right Solution
We excel in delivering the best-suited software testing solution as per the need. Whether it's a small start-up in the early stages of development, a mid-sized company looking to expand, or a huge corporation actively optimising processes in a variety of industries, we can help. Here are some examples of industries for which we have worked.
Education

Health Care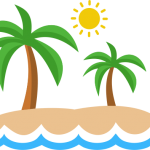 Travel

Ecommerce
Telecom

Finance